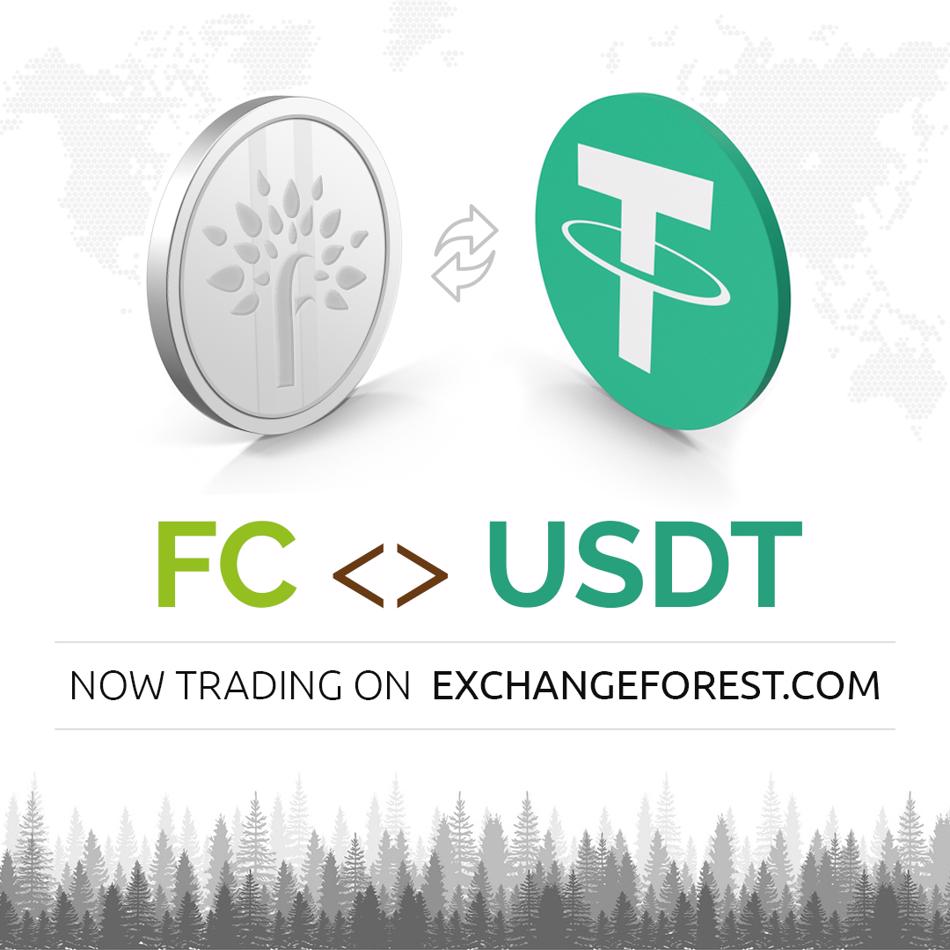 Forestcoin trading is live!
Trading in Forestcoin has officially commenced. Open your Forestcoin app and navigate to the exchangeforest.com section or log into exchangeforest.com with your Forestcoin email and password.
We are putting tree planting at the center of currency creation, and we need your support to make this happen. The Forestcoin project has taken 4 years from conception to being live. Together, we can make this work and become the cryptocurrency of choice for millions of people who are concerned about climate change.
Please
Plant a tree to earn FC

Sell your FC

Buy FC

Spend FC at awesome businesses like jungle.shop and others that you can see in the Forestcoin app

If you own a business, sign up for a business account and accept FC as payment and receive conversion (at point of sale) to USDT, which you can then withdraw from the exchange

Share your referral code and refer new users
Exchangeforest.com supports trading between FC and USDT (Tether). USDT is the industry's largest stablecoin that mirrors the USD 1:1. We are supporting deposits and withdrawals on the tron network for lower transfer fees in and out of the exchange.
Late last year, the United Nations Framework Convention on Climate Change released a report stating that the planet is heading toward warming of 2.7 degrees Celsius above pre-industrial levels. UN Secretary-General, António Guterres, called the current path "catastrophic". There truly are dire consequences if climate change is not brought under control.
In 2018 US Presidential Candidate Bernie Sanders hosted a Town Hall meeting on climate change and the panel was asked if scientists have "found something that sucks carbon from the air", which was answered by the Director of Climate Science at UCS, Dr. Brenda Ekwurzel, who said "Yes, one of the most famous is a tree".
Our planet needs reforesting, and simply by choosing to use Forestcoin as a means of payment you can be part of the solution to climate change by supporting people who plant trees.
Buy FC. Spend FC. Repeat.
Lots of love and good vibes from the Forestcoin team.

Feb 4, 2022