Forestcoin is a currency where the coins are mined by planting trees
Forestcoin users are issued Forestcoin (FC) currency for using the Forestcoin mobile app to document the planting of a tree. The planting is then assessed by other Forestcoin users and after receiving three approval votes the Forestcoin currency is minted and issued to the user.
YOU ARE Monetising the planting of a tree
Forestcoin is intended as being transactional currency, and because every coin has been created by the planting of a tree, Forestcoin hopes to capture the hearts and minds of millions of people that are concerned about climate change, and to appeal to businesses that want to promote their brand as one that supports tree planting by accepting FC as payment.
Simply by choosing to pay for goods and services using FC (instead of credit card) consumers will be supporting tree planters around the world.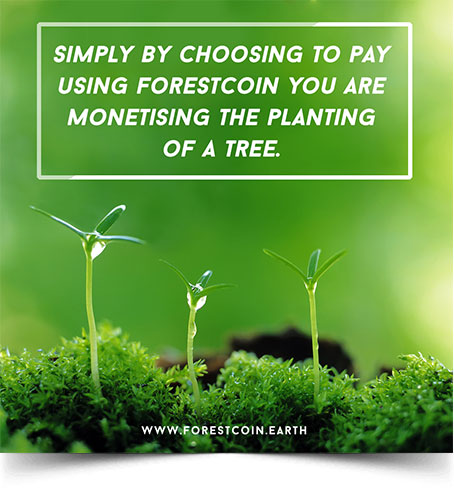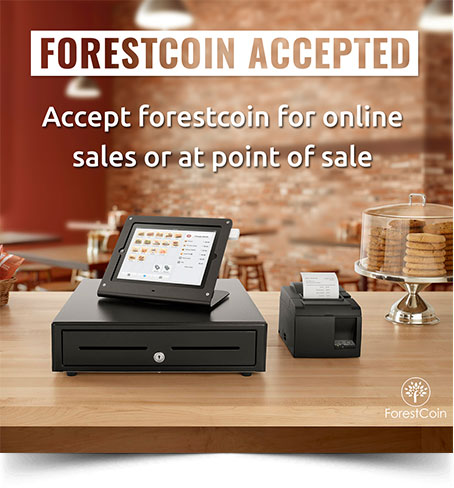 Accept Forestcoin at business
Businesses can use the Forestcoin merchant tools to accept FC and at point of sale immediately sell the FC for BTC or other currencies, which they can then cash out to their bank. The merchant system includes foreign exchange integration so the business can enter an amount to receive in any of 168 different currencies (e.g. USD, EUR), then the paying customer scans the QR code to pay in FC, which is then received by the business and instantly sold so the business receives BTC or other crypto equivalent to the initial amount entered.
This process is completed within seconds at Point of Sale and can be done in this app or via the web shopping cart tools available at www.forestcoin.earth (login and navigate to Merchant Tools).
As with other successful currencies, Forestcoin has limited supply and intermittent coin reward halving. Forestcoin has the goal of planting one tree for every person on the planet, and with this target in mind, the maximum number of Forestcoins that will ever be created is one Forestcoin for every person on Earth. The FC is being released in 25 stages, with 50% of all coins being released in stage one at a rate of 12.5FC per tree, 25% in stage two at a rate of 6.25FC per tree, 12.5% in stage three at a rate of 3.125FC per tree, and so on.
See the coin-release-program for more information.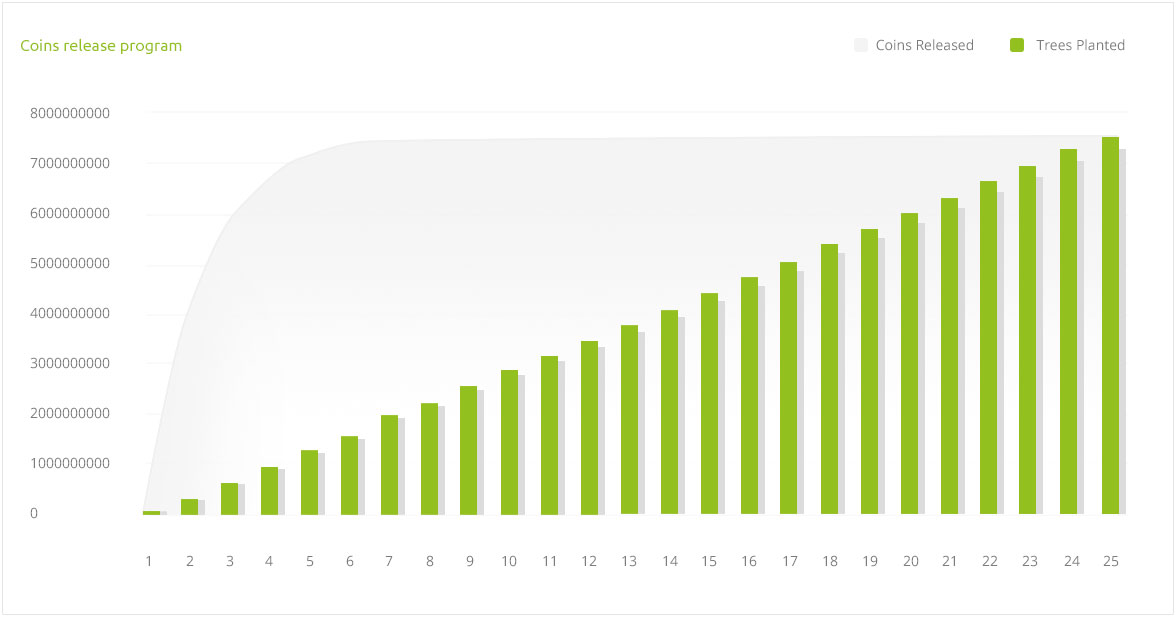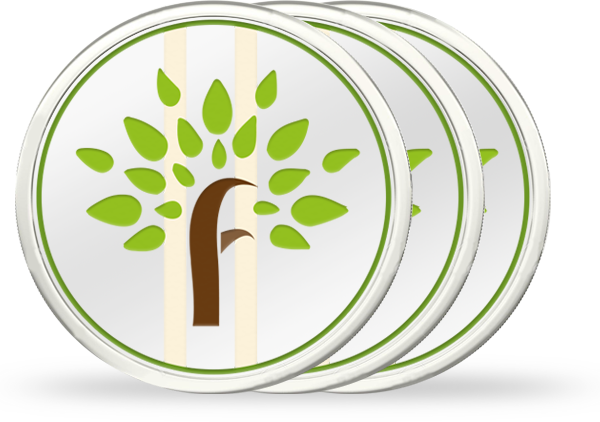 Forestcoin's technical attributes make it an ideal transactional coin
5-second block time

One block confirmation finality

Low energy architecture

Zero transaction fees (on chain)

Permissioned blockchain where all actors have gone through User Identity Verification to ensure regulatory compliance
The Forestcoin company operates the Forestcoin currency www.forestcoin.earth as well as the www.exchangeforest.com currency exchange which allows Forestcoin users to trade Forestcoin for other currencies. The Exchange Forest exchange is powered by Modulus®, which since 1997 has provided equities, futures, and forex trading technologies to thousands of clients including banks, hedge funds, financial institutions, exchanges and software companies around the globe. Their clients include NASDAQ, TD Ameritrade, JP Morgan Chase, Bank of America, and many other top names. Modulus® provides advanced products and services throughout 94 countries, and their technology reaches over three million traders and investors around the world. The Modulus® exchange processes up to 10 million transactions per second and has advanced security built in.
www.exchangeforest.com is heavily integrated within this app. When you buy or sell FC in this app you are actually buying and selling on www.exchangeforest.com. You can log into www.exchangeforest.com directly using your Forestcoin email and password.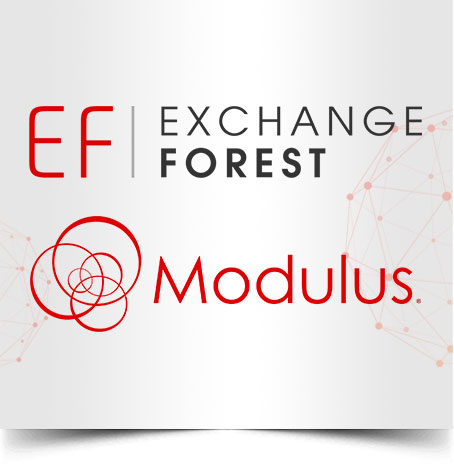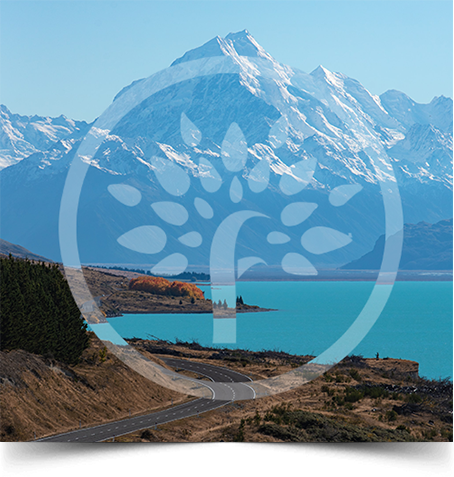 NEW ZEALAND
The Forestcoin currency (forestcoin.earth) and the Exchange Forest currency Exchange (exchangeforest.com ) are owned and operated by Forestcoin Limited, New Zealand.
Many great things come from this wonderous county at the bottom of the Earth, including,
New Zealand was the first country to give women the right to vote

New Zealand has a zero emissions goal enshrined in law, its Zero Carbon Act commits the country to net 0 by 2050, and Government agencies have been committed to carbon neutrality by 2025!

New Zealand is the land of stunning natural scenery, and the most wonderful, kind, and progressive people anywhere with a fabulous "mixed member proportional representation" election system that ensures all views are given their proportional weight.

It is also the land of Hobbits
Monetizing tree planting is Trully a planet changing concept
Forestcoin aims to monetize tree planting, and reward tree planters around the world by providing them with a way to get paid for their tree planting activities.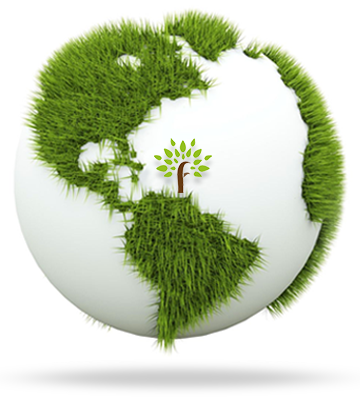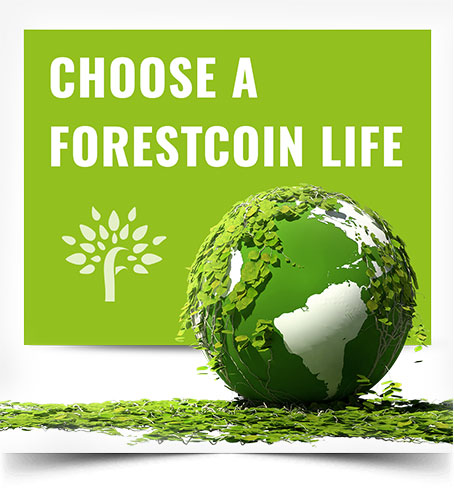 Ensure a habitable planet in the future
At a time when scientists from the UN Intergovernmental Panel on Climate Change (IPCC) state that we have just 12 years to limit a climate change catastrophe, monetizing tree planting in order to capture carbon can play a key role in ensuring a habitable planet in the future.

Join the revolution.
Support the currency that supports life.