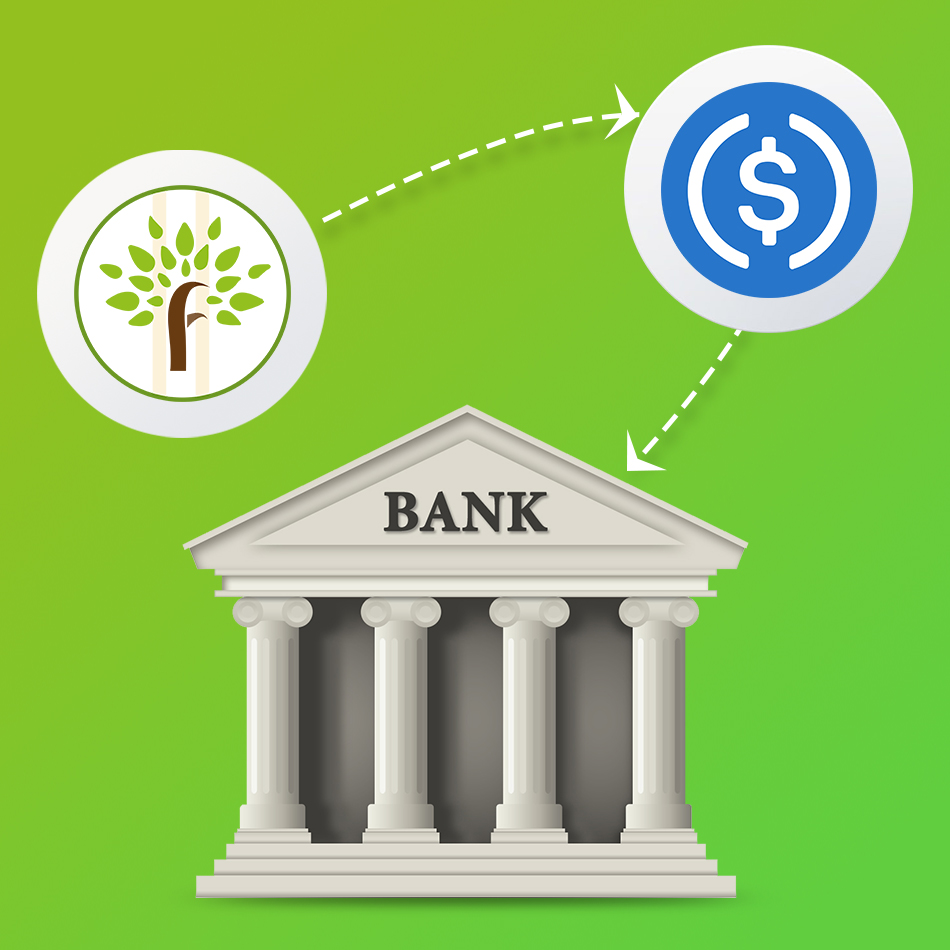 Major upgrade | Global Bank Payouts | Stablecoin Suite | Business Merchant Facilities
We have been busy working on some major developments that have been added to the apps this week.
Global Bank Payouts
Forestcoin has partnered with Wyre and can now payout directly to banks globally. This means, you can
Plant trees, earn Forestcoin and payout directly to your bank
Accept Forestcoin as payment in your business, and payout the funds directly to your bank
Stablecoin suite
We have added a suite of stablecoins to trade Forestcoin with
USDC - USD stablecoin
EURS - EURO stablecoin
NZDs - NZD stablecoin
CADC - CAD stablecoin
TAUD - AUD stablecoin
TGBP - GBP stablecoin
GYEN - JPY stablecoin
BRZ - BRL stablecoin
XSGD - SGD stablecoin
IDRT - IDR stablecoin
Businesses can now accept Forestcoin as payment, and immediately (at point of sale) convert to any of these stablecoins, and then withdraw funds directly to their bank.
View the demo's here:
For example:
Customer buys a coffee and a cake for $10
Pays with Forestcoin
The FC is converted to USDC $10 (less trade fee)
The USDC can be withdrawn directly to bank
To learn more go to: https://forestcoin.earth/for-business/
Cryptocurrency pairs:
We have also added Forestcoin trading pairs with
BTC
BCH
XRP - (with fee free withdrawals)
Removing support for USDT
We are no longer supporting USDT on exchangeforest.com in favour of USDC. For customers who hold USDT in their account please trade it for USDC (no trading fee).
Market Making
Forestcoin has partnered with an internationally based market making company to ensure that all markets have stable liquidity. This is great news for the stability of Forestcoin. It means,
If you're planting trees you know reliably how much you can earn
if you buy Forestcoin you will be able to get the same amount of value back when you spend it.
all Forestcoin / stablecoin markets will have liquidity so any business accepting Forestcoin as payment will be able to receive their chosen stablecoin in a trade at point of sale
This is all great news!
These system upgrades bring us to a point where we now believe Forestcoin has its minimum viable product.
Please support Forestcoin by
Plant a tree and earn FC
Sell your FC
Buy FC
If you own a business, accept FC as payment
Tell your friends about Forestcoin (and share your referral code so you earn 25% of their trading fees)
Sign up for the Forestcoin Ambassador program
Lastly, if you would like to meet one of our team members to discuss accepting Forestcoin as payment in your business, or the Ambassador program, or anything else, feel free to set up a meeting https://calendly.com/forestcoin/30min
Thank you for supporting Forestcoin and our mission to plant a tree for every person on the planet.
All the best
The Forestcoin Team

Jan 10, 2023
Prev
Congratulations! You monetized tree planting!