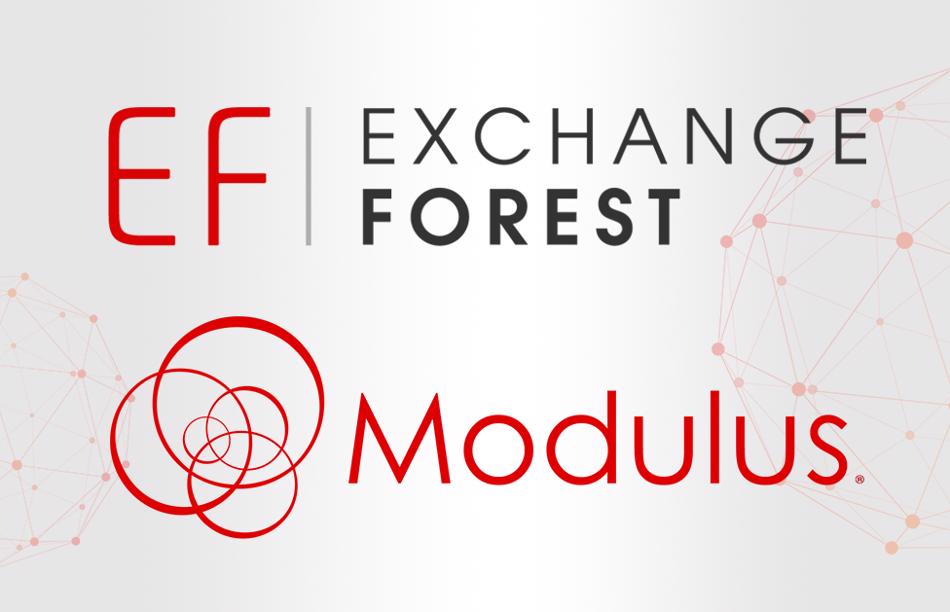 Forestcoin cryptocurrency exchange to be powered by market leading software vendor: Modulus; Operations commencing Q2 2020
Forestcoin is excited to announce that it has selected Modulus® www.modulusfe.com as the Cryptocurrency Exchange Software that will power www.exchangeforest.com.
Since 1997 Modulus® has provided equities, futures, and forex trading technologies to thousands of clients including banks, hedge funds, financial institutions, exchanges and software companies around the globe. Their clients include NASDAQ, TD Ameritrade, JP Morgan Chase, Bank of America, and many other top names. Modulus provides advanced products and services throughout 94 countries, and their technology reaches over three million traders and investors around the world. The Modulus® exchange processes up to 10 million transactions per second and has advanced security built in.
www.exchangeforest.com will launch with FC/BTC and FC/USDT (Tether - pegged 1:1 to USD) trading pairs, and will include Foreign Exchange rate and Merchant Facility integrations so businesses can accept FC from customers equivalent to an amount in their local currency, and at Point of Sale get immediate exchange for BTC or USDT, which they can then withdraw to an exchange in their own county and cash out to their bank.
Forestcoin is a cryptocurrency where the coins are "mined" by planting trees. Anyone in the world can download the Forestcoin mobile app to take before and after photos of their tree planting. The planting is then assessed by other Forestcoin users, and once approved, Forestcoin cryptocurrency is minted and issued to the user. With a 5 second block time and 1 block confirmation finality Forestcoin is an ideal transactional coin, and because every coin has been created by the planting of a tree, Forestcoin hopes to capture the hearts and minds of millions of people that are concerned about client change, and also to businesses that want to promote their brand as one that supports tree planting by accepting FC as payment.
Simply by choosing to pay for goods and services using FC (instead of credit card) people will be supporting tree planters around the world, and with the rock solid cryptocurrency exchange solution supplied by Modulus®, businesses can be confident that Exchange Forest's technology is built for success.
The launch date of the www.exchangeforest.com cryptocurrency exchange is targeted to be Q2 2020.

Jun 30, 2020